I am finally back from vacation!!! WOO HOO! I can't believe how much I missed my home! Florida was so relaxing! I did not have any connection with the outside world (other than my cell phone and I didn't use it much at all) and I missed it! But it was nice not spending all my time on my computer! Here is a photo of me and hubby on the beach!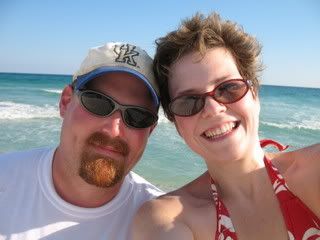 So, maybe not the best photo, but I was sunning and searching for shells! Jason was busy fishing!
Yesterday, we had my aunt take pictures of us for our Christmas cards. I'm not sure how they all turned out, but here's my favorite so far.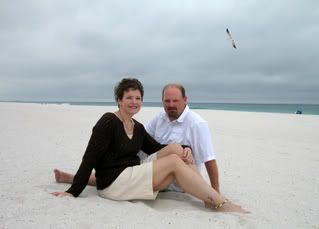 And here's one of just me...goofin' off!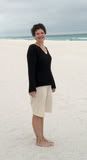 Here is the last photo from this morning...a perfect ending to a perfect vacation! We had packed up all of the stuff in the car and was just checking through the condo and I looked out the balcony and this wonderful rainbow is what I saw!
As I was uploading photos from my camera, I found this card that I cased titled "Hope Leaves by Gem". I loved the way it turned out! I sent this as a RAK to Maddy Mason.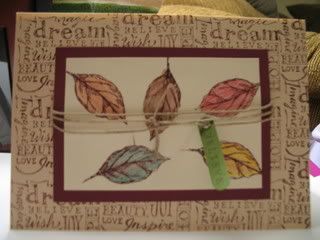 I hope everyone had a wonderful week. Since I was away from the computer and TV since this time last week, I've got tons of stuff to catch up on. But, since I wasn't reading everyone else's blogs, I was able to do some stamping myself. Once I get photos, I'll post them soon! Thanks for reading!